FOR COMMENTS AND SUGGESTIONS:

WELCOME TO NAJRAN DAIRY CO. LTD.
Najran Dairy Co. Ltd.
is a name to be distinguished with in the hi-tech sphere production of fresh and good quality dairy, juice and drinking water products in the Kingdom of Saudi Arabia. We are equipped with the latest technology in production, refrigerated storage and warehousing. Our client list is both extensive and impressive, and represents a cross section of the Saudi market.

WHAT WE DO
We produce dairy products specially manufactured for UHT process by using 100% natural milk. It comes in plain milk and flavored milk.
We produce juice drink products made from fruit concentrates and processed for longer shelf life which comes in different sizes. Check out our product list for your choice of juice drink.
Safe, clean bottled drinking water is also one of our product line.

Copyright © 2009 | Najran Dairy Co. Ltd. | All rights reserved.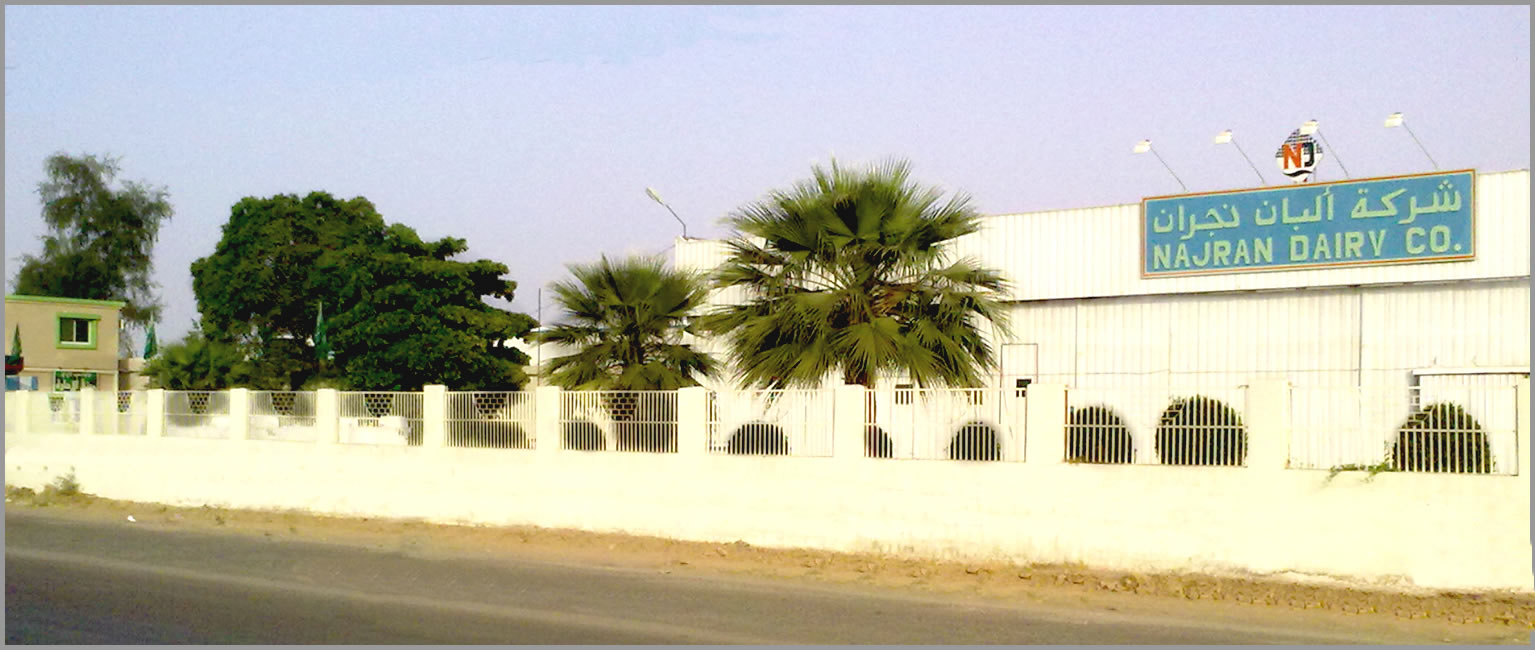 Learn more about Najran Dairy Co. Ltd.
Check out our product line. Choose your flavor.
What's within the company? Check inside
Looking for a job? Take a look at our job openings.